2015 Hail Riesling
0032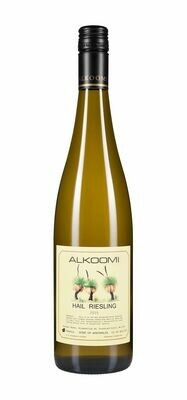 HERITAGE SERIES
Price :
40.83
AUD
In stock
Winemaking
This Riesling was painstakingly created from harvest to bottle using only the free fun juice to achieve a balance of sweetness and acidity with great ageing potential.
Vintage
During the early growing season for the 2015 vintage, we saw an unprecedented hail storm that savaged 90% of our vineyard. By immediately repruning the affected vines, we sought to secure vine health and structure for the 2016 vintage. We watched closely as the vineyard recovered beautifully and although yields were miniscule, the intensity of flavours were tremendous.

Colour
Brilliant pale straw with green flecks at the rim.
Nose
A complex spectrum of aromas of citrus peel, floral notes and herbs.
Palate
Restrained sweetness on the palate with flavours of mixed peel and musk notes with a fine, linear backbone of bright acidity finishing surprisingly dry
Cellaring
Ready to enjoy now, however this wine will gain in complexity with careful cellaring and patience for at least ten years.

Alcohol
10.5%